Indoor Air Quality Awareness Course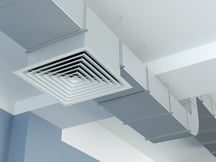 This short online Indoor Air Quality Awareness course will equip you and your engineers with the knowledge and skills to promote healthy indoor environments, comply with regulations, and design-efficient building systems. By investing in indoor air quality training, you will enhance your professional expertise and contribute to the well-being and sustainability of the built environment.
Everyone in building engineering services should have a basic grounding in air quality solutions and be able to explain how poor indoor air affects human health and well-being and the costs of not addressing it properly.
Ensure you and your engineers are able to monitor, measure and mitigate unhealthy indoor air...
Why complete the Indoor Air Quality Awareness course?
Become more aware of the threats to health, well-being and productivity posed by poor air quality
Make better informed decisions
Establish the kind of technical intervention required
Upskill and enhance your professional expertise
Course duration
The course can be completed in approximately 45 minutes.
Assessment
Knowledge check questions will be asked throughout.
Once you have completed the course, you can download a CPD certificate.
Cost
BESA members and REFCOM members £15 exc VAT.
Non-members £25 exc VAT.