The supermodel Linda Evangelista famously said she wouldn't get out of bed for less than $10,000 a day. Great work if you can get it, writes BESA Ventilation Group chair George Friend.
Not many of us will ever earn that kind of money, so what really motivates us as an engineer? What gets us out of bed in the morning, or keeps us going in the middle of the night shift?
The need to earn a living? Well, yes that may be the main priority for most. The chance to fix some complex technical issue? Yes, that is the appeal for those who like to delve deeply into the techie side of our work. But surely the biggest motivator should be the opportunity (and responsibility) we have to make a real difference to society, to people's lives and their communities.
For anyone working in ventilation, the last few years have been extraordinary. What we do has been thrust into the limelight like never before and more people are aware of what we do and why we do it.
It is often easy to forget or not recognise that what we do is vitally important and has a direct impact on people's health and well-being. We can easily get bogged down in the technicalities and miss the bigger picture – particularly if we are working as part of a supply chain and so feel remote from the eventual building occupier.
Building services in general can feel a bit undervalued because our work is often out of sight, and out of mind. People often only think about us or call on us when something goes wrong. But in the case of ventilation and filtration (or often the lack of it), things have been going wrong on a huge scale.
So now, with all the political and public attention, there is massive momentum for change.
Polluted
Air
The World Health Organisation (WHO) says that polluted air causes 8.7 million premature deaths every year – 3.8 million of which can be attributed to poor air quality inside buildings.
The issue is now highly politicised following the ruling from Rochdale Coroner's Court last year that the death of two-year-old Awaab Ishak was directly linked to his exposure to damp and mould caused by poor ventilation in the flat where he lived. Why does it always take a tragedy to motivate essential change?
The House of Lords has also approved the draft Clean Air (Human Rights) Bill, which is also known as 'Ella's Law' after Ella Kissi-Debrah – the first person in the UK to have air pollution stated on her death certificate. Another tragedy. The Bill has now moved on to the House of Commons where it is being championed by former Green Party leader Caroline Lucas MP.
As a private member's bill, it only has a slim chance of making it into law this time round, but it marks the start of a new process that could finally lead to lasting change by enshrining our human right not to be subjected to polluted air – including in the buildings where we live, work and play.
What is 'Ella's Law'?
The law proposes to introduce clear legal responsibilities for all building operators to monitor and report on their indoor air quality (IAQ). Indoor clean air targets would also have to be in line with the latest guidance from the WHO including those for ultrafine particles and nitrogen dioxide.
And for the first time, it would give people information about whether an indoor space was safe to enter.
Chief Medical Officer calls for more action on IAQ
The UK's Chief Medical Officer also made air pollution the main focus of his 2022 annual report in which he specifically called for more action around IAQ.
Professor Chris Whitty wrote that IAQ was becoming "an increasing proportion of the overall problem" as some progress had been made on tackling outdoor pollution, so dealing with problems inside buildings should now be a priority.
He added that building ventilation should be improved in tandem with reduced energy use and heat loss. He also called for more research into poor IAQ including finding ways to reduce contaminant sources, adding that the necessary technical solutions were already widely available.
Why is good Indoor Air Quality is so important?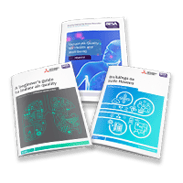 Lack of adequate ventilation in indoor spaces significantly increases the risk of infection transmission – and good ventilation and air filtration enhance health and well-being (including mental health), improve sleep quality, and boost productivity. Our people are always our most precious and most important resource, we need to learn to look after them better.
We were already losing 5.3 million working days every year due to respiratory infections before Covid-19 struck, according to the Office for National Statistics, but since the pandemic our understanding of the way ventilation improves a building's infection resilience has soared.
How are BESA supporting the ventilation industry?
The work of the ventilation industry is, therefore, in the spotlight, yet we still struggle to attract and retain skilled staff. It will be a priority of the BESA Ventilation Group, and our colleagues in the Indoor Air Quality Group, to focus on this issue in the coming months.
Members have discussed ways to make us more attractive to a wider demographic – including increasing pay rates and introducing more flexible working patterns but promoting our sector has always been a challenge as we lose out to more glamorous professions – even within engineering and construction.
How can a career in ventilation be rewarding?
This makes it so important that we use this time – when the role of ventilation is being highlighted – to raise our profile and demonstrate why being a ventilation engineer can be rewarding; both morally and financially.
However, our industry is complex and, to maintain quality, we need to train people to a high standard and with specific, tailored courses. Redefining and re-setting the courses available to ventilation employers is another key challenge BESA is tackling.
We must also be mindful that there is a key safety element to our work, which will also receive greater profile because of the Building Safety Act that is now a growing part of our working lives.
Training for competence and compliance is a top priority for our group and the wider BESA membership. The issue also increases the importance of cross-sector collaboration as poor communication and liaison between professions is one of the biggest factors that leads to unsafe buildings.
As a group, we will be reaching out further to other sector bodies to ensure our message is heard and our objectives are in step with the wider supply chain. Creating this more collaborative working environment will also make our industry more attractive by addressing one of the more negative aspects of supply chain working.
Ultimately, however, feeling you can really make a difference – to people's health and wellbeing, to the climate, to society – is the most powerful motivator for getting out of bed in the morning. We need to ensure that the raised profile building ventilation is currently enjoying will inspire a whole new generation of building engineers.
A lot of what we do on daily basis might seem mundane to you and me, but in the wider health, safety, and well-being context it is vital – and now it is no longer completely 'out of sight, out of mind'.
Air quality campaigners are making the invisible, more visible and that means more people will be looking to our industry for the answers. As chair of BESA's Ventilation Group, I look forward to working hard on making sure we are ready to deliver.
For more information about the Ventilation and Health & Well-being in Buildings Group, contact Mark Oakes: mark.oakes@theBESA.com

Keep yourself informed about the latest updates and insightful blog posts from BESA by staying connected
Stay connected with the latest updates and insightful blog posts from BESA by filling out the form below to subscribe to our newsletter. Never miss a new post again and be the first to know about industry news and expert opinions.