COMPETENCE ASSESSMENT STANDARD (CAS)
The BESA Competence Assessment Standard (CAS) Audit provides independent assessment of our members' technical competence and commercial capability.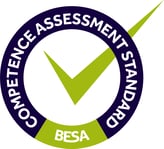 What is the BESA CAS and why are members audited?
Building safety has never been more important. An essential part of being able to ensure our built environment is safe for all communities is to ensure they are designed, built, and maintained to the correct standards by competent firms.
As the trade association for the mechanical building engineering services sector, we represent firms committed to building safely.
Members of BESA must meet industry compliance, regulatory, legal, and technical requirements through assessment of their competence.
This guarantees your clients' peace of mind of a job well done.
How does the CAS Audit help my business?
HELPS DEVELOP YOUR BUSINESS
The rigour of the BESA Competence Assessment process demonstrates your professionalism and commitment to quality providing you with a competitive edge over other businesses - BESA Membership is the badge of quality!
HELPS YOU WIN WORK THROUGH SPECIFICATION
BESA members continue to be specified as trusted organisations through clients such as insurers, councils and retailers, principal contractors, end-users and supply chain.
HELPS YOU DEMONSTRATE SOUND BUSINESS PRACTICES
Completion of the Competence Assessment process signals, technical competence, health & safety compliance, a financially healthy business, good customer service, investment in your workforce and a fair deal for clients and sub-contractors
By completing the Competence Assessment process and being a member of BESA, you are also able to access a whole range of other membership benefits such as discounted technical publications, preferential commercial insurance rates and free guidance and advice on technical, legal, H&S and employment affairs matters.
SAVES YOU TIME AND MONEY
Qualify for compliance schemes – through completing the Competence Assessment Standard, you deem to satisfy the audit criteria for other schemes such as Competent Persons, Vent Hygiene Elite and REFCOM Elite
Receive discounted registration for key industry services and lots of other exclusive BESA member offers, saving your £££s
What is involved in the BESA CAS Audit?
The BESA CAS audit is robust but straightforward. New members are assessed on joining and at the end of their first year.
Following that, assessment is done every 3 years to monitor and re-verify competence or more frequently if required.
Support available throughout the BESA CAS Audit
We have created some handy guides and videos to help you through the process.
And don't forget, your Membership team are experienced at taking members through the process and are always on hand to help.
Call them on 0345 646 1044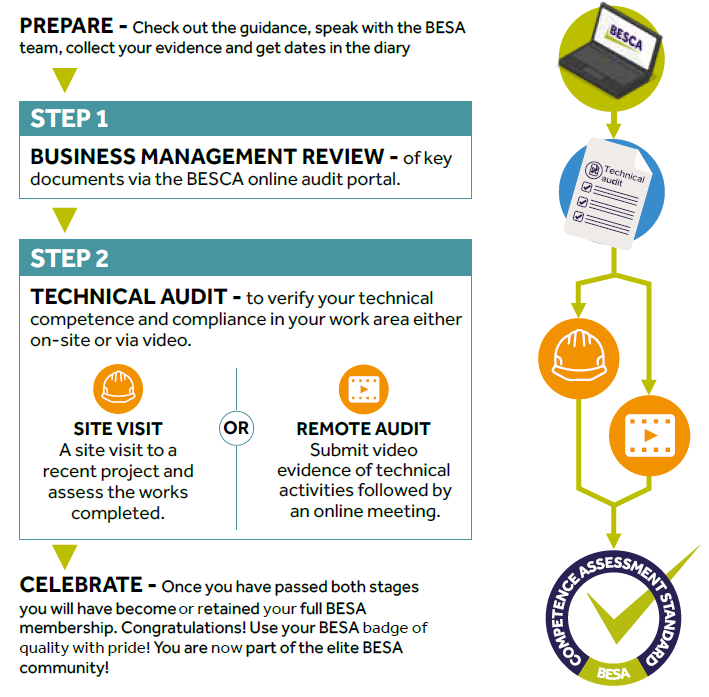 "Audits can sometimes be a daunting process, particularly remotely which can sometimes detract from the personal touch, however this was certainly not the case with BESA who have embraced and adapted their services to suit their customer's needs during these changing times"
BUILD UK COMMON ASSESSMENT STANDARD
CONSTRUCTION PRE-QUALIFICATION SYSTEM
The new Common Assessment Standard, developed by Build UK and endorsed by the Construction Leadership Council, means you will only need to be certified once a year by a single recognised assessment body before tendering for work with contractors and clients who specify it.
This is a significant improvement on the current system where different clients insist on their own prequalification questionnaires being completed meaning you are forced to duplicate time and effort. Build UK estimates this wasteful process costs the construction industry as much as £1bn every year.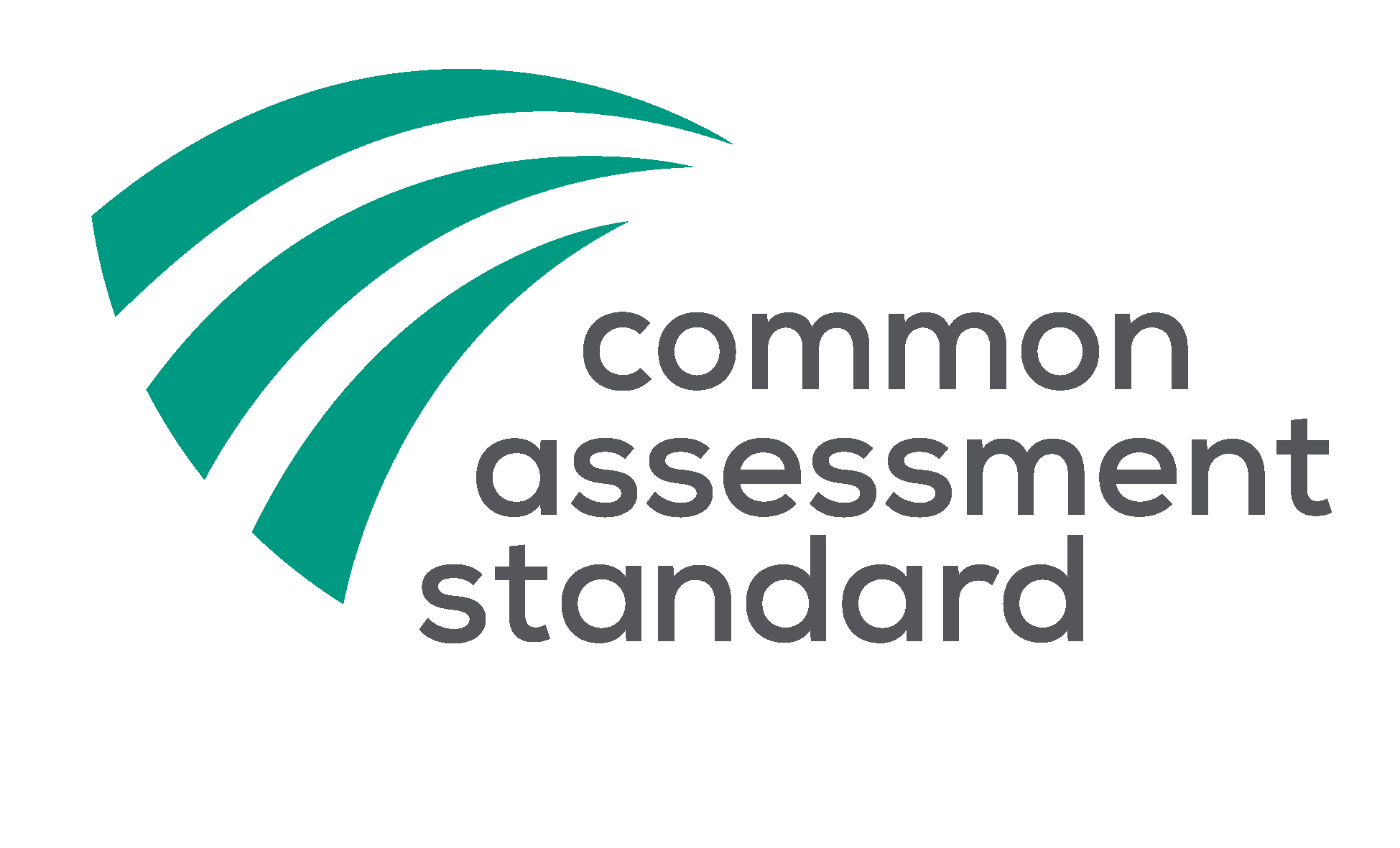 The new approach will transform the prequalification process and make it work better for both suppliers and clients.
The Common Assessment Standard has been made possible thanks to a data-sharing agreement with four recognised assessment bodies: Achilles, CHAS, Constructionline and CQMS - who BESA has partnered with to offer discounted memberships.
When applying or renewing BESA Membership, if your company can demonstrate it already meets the Build UK's Common Assessment Standard through either CHAS Elite, Constructionline Gold/Platinum, Achilles Building Confidence or CQMS Safety-Scheme Premium/Elite, you will deem to satisfy for the BESA Business Management Review (BMR), which is part of the mandatory BESA Competence Assessment Standard (CAS) leaving only the technical audit to complete.
Save you, your business and the supply chain time and money by becoming accredited to the Build UK Common Assessment Standard now. Apply via one of the approved assessment bodies and take advantage of their BESA member offers.
Sign up to the BESA mailing list
To receive industry news and information from the experts.