Member's magazine offering valuable guidance and updates on technical, training, skills and education along with other association and industry related news.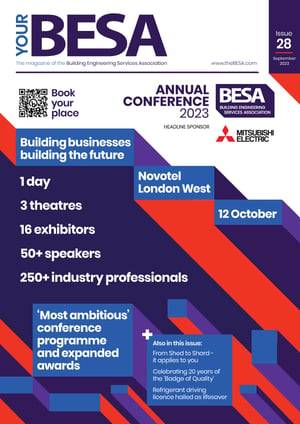 Your BESA - Issue 28
'Most ambitious' conference programme and expanded awards
From Shed to Shard - the Building Safety Act applies to you
Refrigerant driving licence hailed as lifesaver
And much more!
DOWNLOAD FOR FREE NOW - simply complete the form for free access to this latest addition.
New attendance record for 'hard hitting' Conference
A night to remember at BESA Awards
'Game changer' for maintenance
And much more!
Looking for an earlier issue?
Can't find the issue you're looking for?
If you would like a copy of a previous edition of Your BESA magazine, please email the Marketing and Communications team on marketing@thebesa.com and a member of our team will happily send a copy to you.
Never miss another Your BESA Magazine Issue
Stay up to date and get notified when the next Your BESA is released.